BODILY AUTONOMY
Making abortion illegal in a country except to save the life of the woman makes her seek out clandestine and unsafe methods.
To this end, GWHREI with the support of Ipas enlightened and equipped Campus girls, adolescent girls and young women in Igbeji and Sabon- Gari communities of Otukpo LGA of Makurdi Benue State with ample knowledge around sexual and reproductive health, ABC of sex Education (Abstinence, Be Faithful and correct and consistent use of Condom), reduction of abortion stigma, and ensure they know where to seek care for complications of unsafe abortion.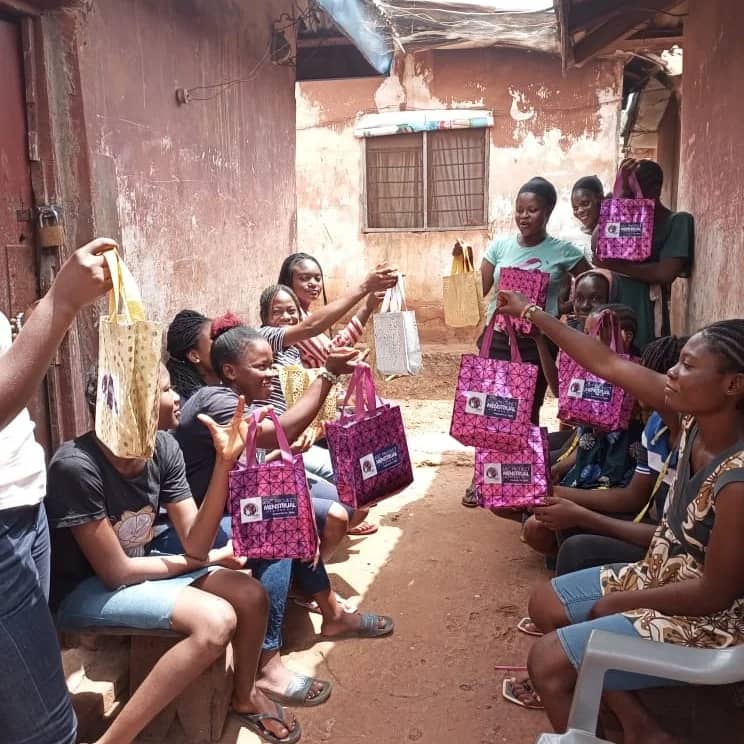 To achieve the above, peer educators, counsellors and supervisors were trained, and sessions were held with various peers every month as menstrual kits were distributed to participants. To assess these peers, peer educators conduct baseline assessment – to determine community practice and end-line assessment that demonstrates accurate information. A quiz is also a medium of accessing the knowledge gained and customized shirts are given to the winners.
If adequately disseminated, Knowledge of safe abortion can reduce unsafe abortion to the barest minimum in Nigeria. This is evident in the just-concluded project carried out in Igbeji and Sabon-Gari communities of Otukpo Local Government Area of Benue state by GWHREI, supported by Ipas.